Enrollment

Musical Theater

Activities

Special Courses
Stael Ruffinelli de Ortiz offers special courses: Law English: Aimed to lawyers, law students and notary. Requirements: Placement test. Duration: 30...
Read more
International Exhibitors
Read more
Work with us
Please complete the form. click here!
Read more
Placement Test
The placement is aimed at people who have already studied English. We have 2 classifications for all ages: Beginners and intermediate. The Beginners test...
Read more
Read more
Online classes
Online classes are designed with a pedagogical platform that will allow you to develop different modules, in a very easy and fast way. A teacher will be...
Read more
Adults
Courses for Adults
The Institute's goal is to provide an educational English program that enables our students to succeed in the globalized world. To this effect, we establish international standards, thus raising our expectation level. We endeavor to provide our students with the language tools they will need to perform effectively in a highly competitive environment.
Throughout the learning process, the students develop different abilities, such as: public speaking, presentations of products and services, writing letters and reports, be able to comprehensively read articles of interest according to each age group, and to demonstrate oral comprehension in conversations, or of radio programs, and movies.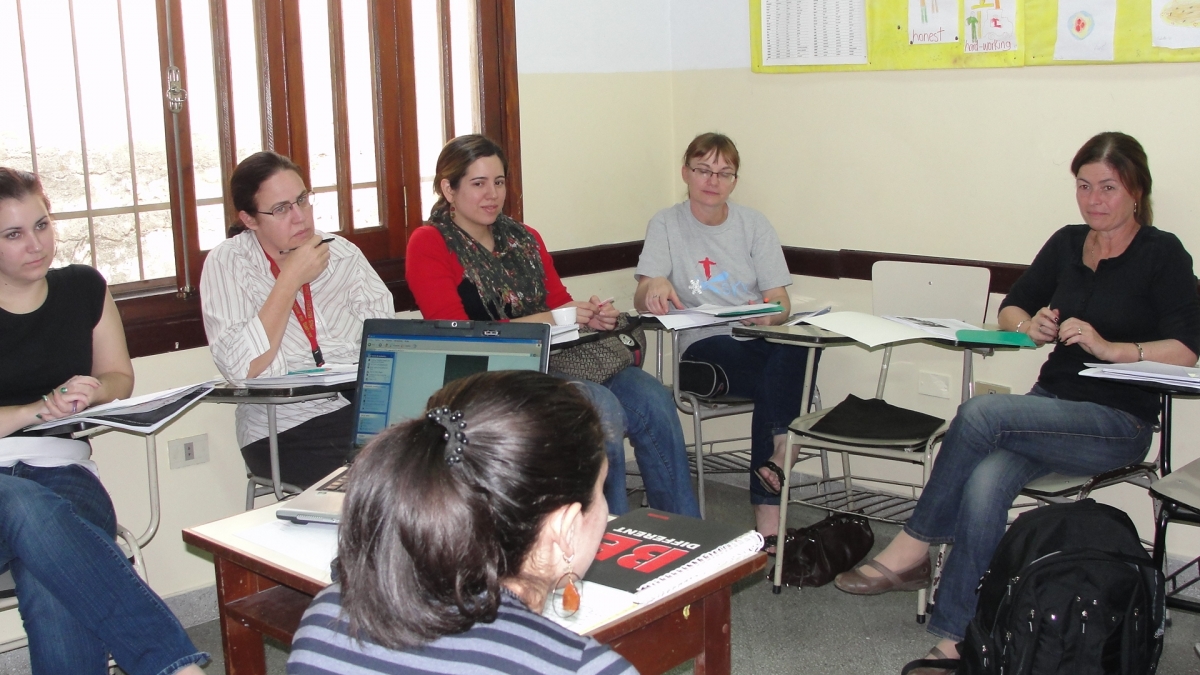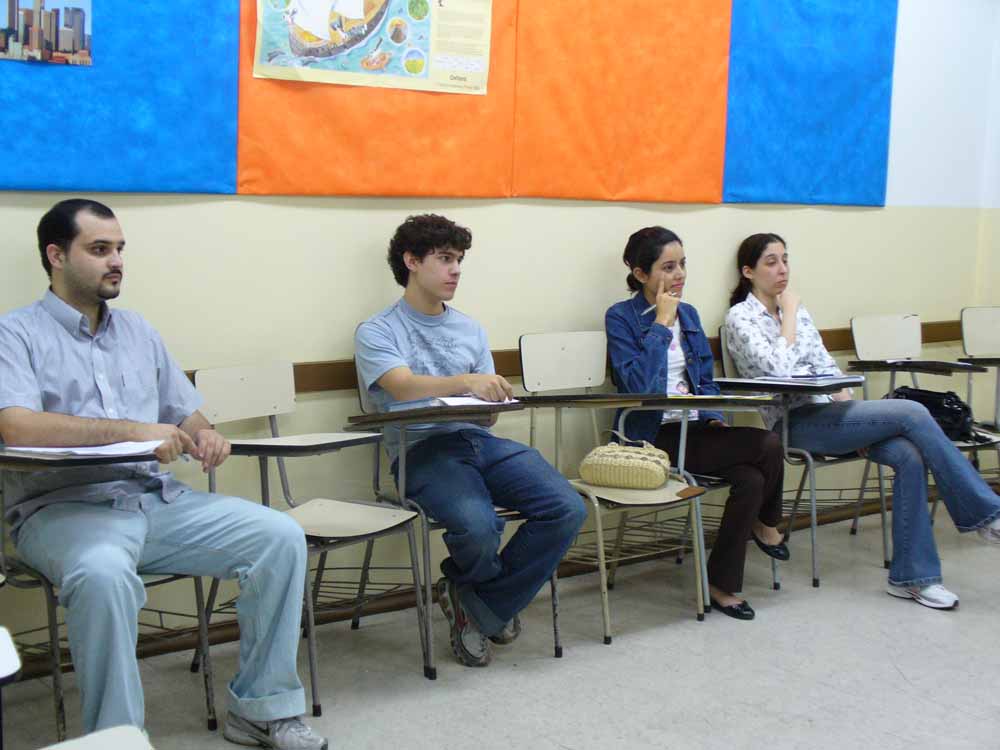 Objectives per stage

Initial stage

At the end of the initial stage students will be qualified to:
Make short oral presentations
Write formal letters to apply for Jobs
Write their own C.V. using appropiate vocabulary according to their level
Hold conversations on several topics
Send E-mails using informal English
Chat with their English speaking friends, since students receive training that allows them to write simple documents and give information about their preferences, activities, free time activities, music and films etc
To ask for and give information in English, using simple structures and vocabulary
Describe people, places and objects orally, as well as in written form. In these descriptions students can provide information regarding physical appearance, personality, tastes and preferences of these people

Elementary stage

At the end of this stage students will be qualified to:
Read and translate texts and articles. E.g.: animal descriptions, habitat, habits, status within the ecological system
Identify formal and informal styles in oral and written discourses
Keep up conversations in class with classmates, teachers and English speaking visitors about different topics, such as protection of the environment, movies, readings and entertainment
Read and write e-mails, postcards, letters, summaries, in formal and informal style using the English language
Chat with their English speaking friends, since students receive a training that allows them to write simple documents and give information regarding their preferences, activities, free time activities, music and films
Make oral presentations
Write a C.V. using vocabulary suitable to their level
Listen to and understand specific issues in a film, advertisements, radio broadcastings and songs
Ask for and provide information in English, using structures and vocabulary suitable for each level
Listen to and understand the main idea and specific information in a dialogue, advertisements and songs

Intermediate stage

At the end of this stage students will be qualified to:
Listen to and make oral presentations
Read and write formal job application letters, or reports on a product
Write a C.V. using appropiate vocabulary for their level
Keep up conversations about different topics using structures and vocabulary which are appropiate for thier level
Take notes in conferences and worhshops held in English
Read and write e-mails using English
Chat using English, as students receive the necessary training that allows them to write documents and give information regarding their preferences, activities, recreation, music and films etc
Write reviews on articles, book's and film's
Read authentic books in English classes
Watch films in English and analyze idiomatic expressions
Give oral and written opinions and be able to support them

Advanced stage

At the end of this stage students will be qualified to:
Express themselves, orally, giving detailed descriptions and presentations about complex topics, integrating their own opinions with the opinions of other people and driving proper conclusions
Express themselves fluently and spontaneously showing a wide lexical repertoire
Show auditory comprehension of abstact and complex topics
Recognize idiomatic expressions and changes in register
Understand English native speakers and hold conversations about abstract topics
Show comprehension when reading complex texts about academic, professional and commercial themes
Make oral and written summaries of high complexity texts
Write letters, monographs and high level articles